Calf Fry 2023
Join us for Calf Fry: the largest annual three-day outdoor Red Dirt and Country music festival at Stillwater's own Tumbleweed amphitheater! Mark your calendars to celebrate the 31st anniversary of this event on May 4th - 6th, 2023! 
The Calf Fry Festival will feature a full lineup of artists on various stages. Tap your toes to live music at the indoor stage, or head outside with the crowds for the main, headlining talent. You can expect thousands of screaming fans and plenty of party spirit! This event draws a large number of Oklahoma State University students, who celebrate Calf Fry as the last party with friends before the end of the semester. Visiting Stillwater - the home of Red Dirt music - and attending this legendary concert is a must-do experience for any music fan!
Recognized by County Weekly magazine as one of the top 10 historic country music sites to visit in the United States, the Tumbleweed has a long history in Stillwater that brings people from around the country to celebrate all genres of music. Hank Williams Jr., Merle Haggard, Willie Nelson, and Garth Brooks are just a few music legends who have played at "the weed."
Stick around in Stillwater for even more music!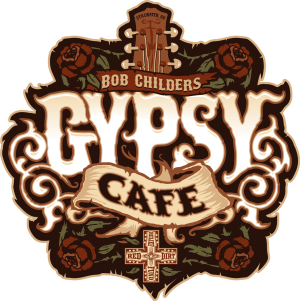 75 Songwriters | 5 Stages | 1 Magical Day in Stillwater
Bob Childers' Gypsy Café, Oklahoma's largest homegrown songwriter festival, returns to Stillwater, Okla. on May 7th. The festival will span three stages with song swap sets from more than Oklahoma songwriters while adding new voices to the lineup. The festival benefits Red Dirt Relief Fund, the nonprofit that provided aid to more than half the artists in the lineup, and more than 800 music professionals statewide, throughout the pandemic.
Fans can expect to hear songs and stories about Oklahoma, Bob Childers (the so-called godfather of Red Dirt music), the Farm (the legendary place on the west side of Stillwater where the genre was born), and the Gypsy Café (the recently reconstructed outbuilding at the Farm where musicians have gathered to play and write songs for four decades). 
2023 Bob Childers Gypsy Café Lineup
This year's lineup includes five Oklahoma Music Hall of Fame inductees, a Grammy nominee, and two Jimmy LaFave Songwriting contest winners. The full schedule by stage will be announced in April and will also include Adam Aguilar, Ahna Jennings, Alison Sloan, Amber Watson, Autumn Ragland, Avery Stinnett, Bailey Gilbert, Beau Jennings, Ben Brock, Ben McKenzie, Billy Moore, Blake Lankford, Bo Phillips, Bobby Moore, Brad James, Brandon Bethel, Brandon Clark, Brandon Jackson, Brent Giddens, Bryce Dicus, Bryon White, Buffalo Rogers, Cale Lester, Casey West, Cassie Latshaw, Chris Blevins, Chris Jones, Cody Canada, Chuck Dunlap, Dan Martin, Daniel Burgess, Dylan Moss, Dylan Stewart, Gannon Fremin, Gavin Charles, Gene Collier, Gib Stones, Gus Burns, Haydon Harris, Holly Beth, Jacob Dement, Jacob Tovar, Jared Tyler, Jason Scott, Joe Baxter, John Goolsby, Johnny Mullenax, Jordan Cox, Kierston White, Kim Reynolds, Kyle Nix, Lance Roark, Nellie Clay, Nick Gibson, Paul Benjaman, RC Edwards, Rick Reiley, Rigby Summer, Scott Evans, Steve Liddell, Thomas Trapp, Zac Wenzel, Mike McClure, Nellie Clay, Gabe Marshall, and Clay Couglin.
New in 2023...
The White Buffalo Brunch at Stonecloud Brewing Company is new to the Gypsy Café lineup this year! This all-ages preparty includes a brunch buffet from local favorite, Good Little Eater, two drink tickets from Stonecloud, and a one-of-a-kind tribute set to Bob. Tickets include general admission to the festival, but quantity is limited. Brunch will feature the Red Dirt Rangers, Randy Crouch, Cody Canada, Mike McClure, Carter Sampson, and more playing all of Bob Childers' Tunes! 
More to see in Stillwater!