Calf Fry 2023
Join us for Calf Fry: the largest annual three-day outdoor Red Dirt and Country music festival at Stillwater's own Tumbleweed amphitheater! Mark your calendars to celebrate the 31st anniversary of this event on May 4th - 6th, 2023! 
The Calf Fry Festival will feature a full lineup of artists on various stages. Tap your toes to live music at the indoor stage, or head outside with the crowds for the main, headlining talent. You can expect thousands of screaming fans and plenty of party spirit! This event draws a large number of Oklahoma State University students, who celebrate Calf Fry as the last party with friends before the end of the semester. Visiting Stillwater - the home of Red Dirt music - and attending this legendary concert is a must-do experience for any music fan!
Recognized by County Weekly magazine as one of the top 10 historic country music sites to visit in the United States, the Tumbleweed has a long history in Stillwater that brings people from around the country to celebrate all genres of music. Hank Williams Jr., Merle Haggard, Willie Nelson, and Garth Brooks are just a few music legends who have played at "the weed."
Calf Fry Battle of the Bands
The Calf Fry Battle of the Bands is open to fans of all ages! Three bands will compete each night for the chance to play at Calf Fry 2023. The winner will receive $1,000 and the opening slot of Calf Fry 2023 Main Stage on Saturday, May 6th!
Round one: Adara Kay, Kinlock, & Riders Ford.
Round two: Mark Owens, Cottonwood Crows, & Levi Walker.
Round three: Avery Stinnett, Brandon Bethel, & Keyland.
Round four: Wyatt Zane, North Point Drive, & The Johnnie Thomas Band.
Round five: Brady Stetson, Casey West Band, and Brady Wilcox & the Band.
Round six: Auston Dixion, Kota Lewis & the Flyers, and Dakota Murillo & the Wild Bunch.
Semi-Finals: The top band from each round will compete in the semi-finals.
Final Round: The top bands from the semi-finals will compete in the finals.
Stick around in Stillwater for even more music!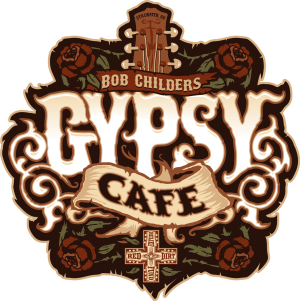 Bob Childers' Gypsy Café, Oklahoma's largest homegrown songwriter festival, returns to Stillwater, Okla. on May 7th. The festival will span three stages with song swap sets from more than Oklahoma songwriters while adding new voices to the lineup. The festival benefits Red Dirt Relief Fund, the nonprofit that provided aid to more than half the artists in the lineup, and more than 800 music professionals statewide, throughout the pandemic.
Fans can expect to hear songs and stories about Oklahoma, Bob Childers (the so-called godfather of Red Dirt music), the Farm (the legendary place on the west side of Stillwater where the genre was born), and the Gypsy Café (the recently reconstructed outbuilding at the Farm where musicians have gathered to play and write songs for four decades). 
More to see in Stillwater!