Stillwater Regional Airport
When you need to fly, #FlySWO! With direct daily flights to Dallas, free parking, and faster baggage claims, enjoy a stress-free flying experience at the Stillwater Regional Airport! 
Click here to book your flight today! 
2019 Stats
Serviced a record-breaking 58,000 passengers

8% increase in passenger growth

Surpassing several comparison markets

Customers include:

OSU students, faculty, staff, alumni, fans, and visitors

Business travelers

Event coordinators, speakers, and attendees

SWO averages more than 80,000 aircraft operations annually and is ranked as the fourth busiest airport in Oklahoma

The primary runway and parking apron can handle up to a Boeing 757 or Airbus 321.

According to a 2017 Economic Impact Study conducted by the Oklahoma Aeronautics Commission, Stillwater's airport has a local economic impact of

more than $70 million annually; and,

either directly or indirectly contributes to 663 jobs in the community.

SWO is completing a parallel taxiway, rehabilitating a runway, and beginning a multi-year apron reconstruction project.

SWO has a terminal expansion project to expand the terminal to further accommodate commercial air service and increased capacity demands.

Federal Aviation Administration awarded SWO with it's 2017 Oklahoma Regional Airport of the Year Award – "recognized airport sponsors that have created a positive safety culture, implemented sound and consistent capital planning, supported FAA initiatives and have enhanced safety at the airport."

The Flying Aggies are a student flying club at Oklahoma State University in Stillwater. The purpose of the club is to encourage interest in aviation, to provide safe and economical flying for its members and to advance the knowledge of the membership in aeronautical and related subjects.
Stillwater Regional Airport Receives Statewide Honors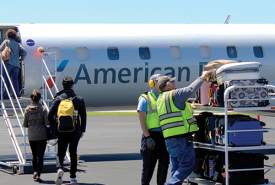 Stillwater Regional Airport Receives Statewide Honors
Stillwater Airport Sees Record Number of Passengers in 2019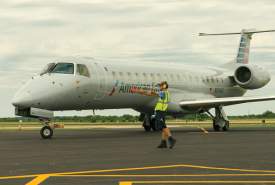 Stillwater Airport Sees Record Number of Passengers in 2019