If you are visiting Stillwater in the early Summer, you won't want to miss a great experience for the whole family at the local, you-pick farm, N40 Berries!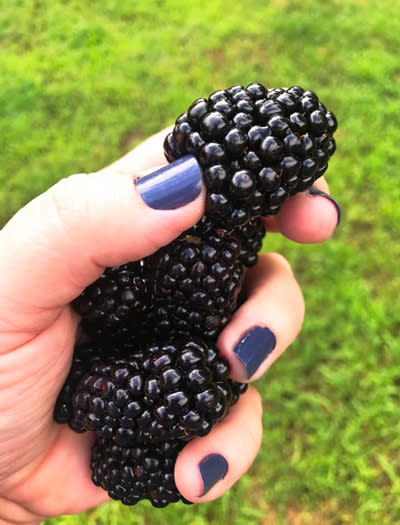 During select days and hours, you can wander through rows and rows of fresh blackberries and pick your selections right off the vine. The varieties grown are called Natchez, Ponca, Caddo, Osage, Ouachita, and Apache, and each one differs in size and sweetness.
The blackberries are grown in spacious rows and are trellis-trained for easy picking for customers. The grass around the field is mowed for walking paths. All you have to bring is your gear to beat the heat, baskets, and bags for the blackberries are provided.
Arguably the best part of the experience comes after you return home and it's time to eat your blackberries! If you are searching for recipes or inspiration, check out N40 Berries' website. The inspirational ideas listed range from muffins and cookies to blackberry citrus bread or chicken with blackberry sweet/sour sauce. You can also try the favorite N40 Berries Blackberry Cobbler.
We hope you have an amazing – and delicious -  time picking berries! Be sure to share your photos with us using #VisitStillwater on social media.