The atmosphere is electric on game days in Stillwater, Oklahoma. There is an air of excitement as fans eagerly anticipate the big game. There are many traditions that make an OSU game day special, but few are as beloved as tailgating.
The Friday before the game, beginning at a specified time, fans are able to stake their claim on a spot on campus to set up their tailgate. The next day, the area is transformed as it is filled with orange trailers and tents full of food and fun.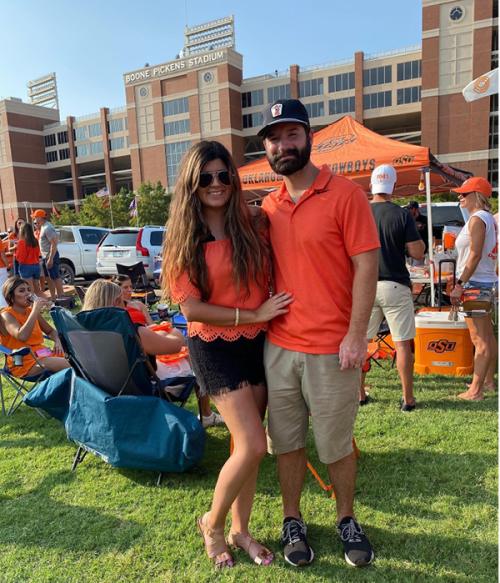 (Photo credit: @fernandalazumbera)
You will truly find yourself in America's Friendliest College Town when you visit an OSU tailgate. Family and friends are gathered together and are happy to visit and meet new people. Kids and adults alike will play outdoor games such as cornhole, or throw a football around. You'll also be able to find a TV to pull up a chair and watch other games occurring across the country.
No tailgate is complete without delicious food! The smell of burgers grilling or BBQ sizzling on a cooker will make your mouth water. Grab a plate and a cold beverage to enjoy. You'll come hungry and leave full every time.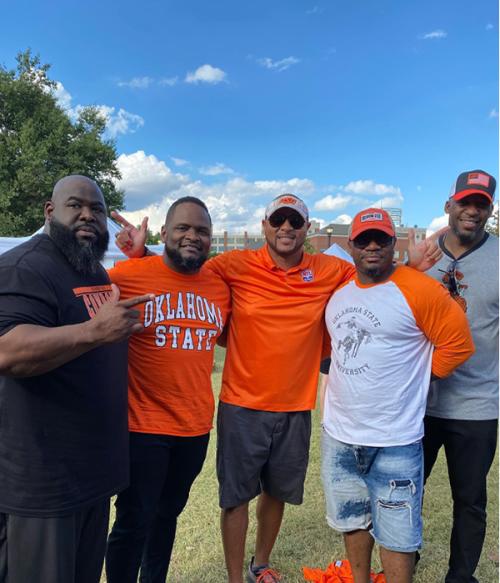 (Photo credit: @thekingof_the_south)
For some, staying together at the tailgate to watch the game is just as special as watching live in the stadium. Walking by, you'll hear the banter and cheering of fans gathered around the television. When a touchdown is scored, cheers will erupt, car horns will honk, and you can hear the cannon blast from the stadium.
When the day is over, whether it ends in victory or defeat, the shared experience of tailgating makes it all worthwhile. The loyal and true OSU fans will see you at the next game!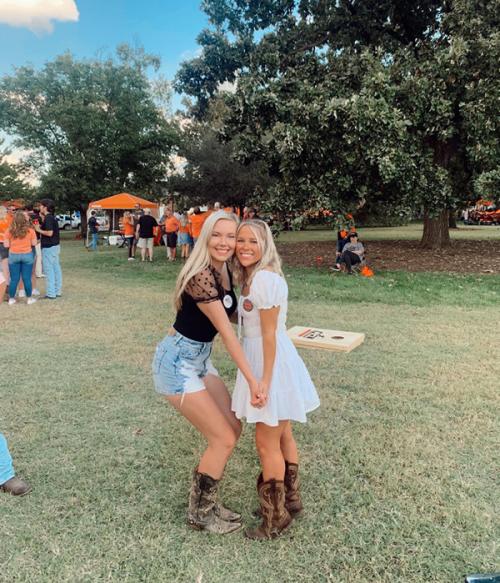 (Photo credit: @kaylisouth_)
For more information on tailgating guidelines, visit https://okstate.com/documents/2021/6/11//Tailgate_map_FALL_2021_FOOTBALL.pdf?id=26350