Summers in Oklahoma are often fondly connected with bright lights, dusty arenas, and decked out cowboys and cowgirls, anxious to show off their speed and horseback agility… or  sheer guts and will power to hang on for 8 seconds!  The smell of concession-stand goodness filling the warm air, the a cappella National Anthem falling proudly on patriotic ears or the mesmerizing beauty of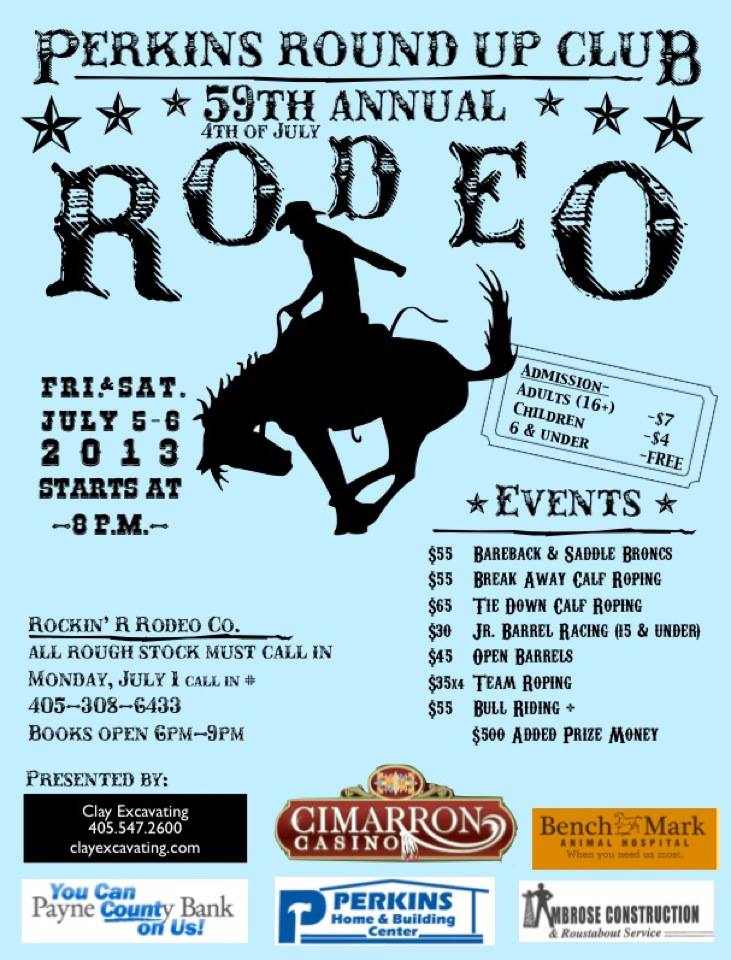 a well-trained, glistening horse can conger up nostalgia in many Oklahomans.  Stillwater is no stranger to the wonderment of a summer rodeo, held right here in our own backyard.  Centrally located in Payne County, Stillwater is a prime place to meet up for dinner and head out to the rodeo.  Pull up those boots, grab a bite to eat at one of our many unique dining experiences in Stillwater and hit the wooden bleachers for an outside attraction deeply rooted in Oklahoma history.  If you're coming from out of town, stay at one of our award-winning hotels to top off your rodeo weekend.  Just a short jaunt south on Highway 177, the 59th Annual Perkins Rodeo kicked off this evening!  However, with another night full of riding and rough stock tomorrow, you can still round up your crew for an evening packed with the competitive spirit and excitement of riding athletes at the Perkins Rodeo. Located at the Perkins Round-Up Club Arena on Freeman Avenue, just east of the Cimarron Casino, a night of fun-filled rodeo competition is just down the road!
If you can't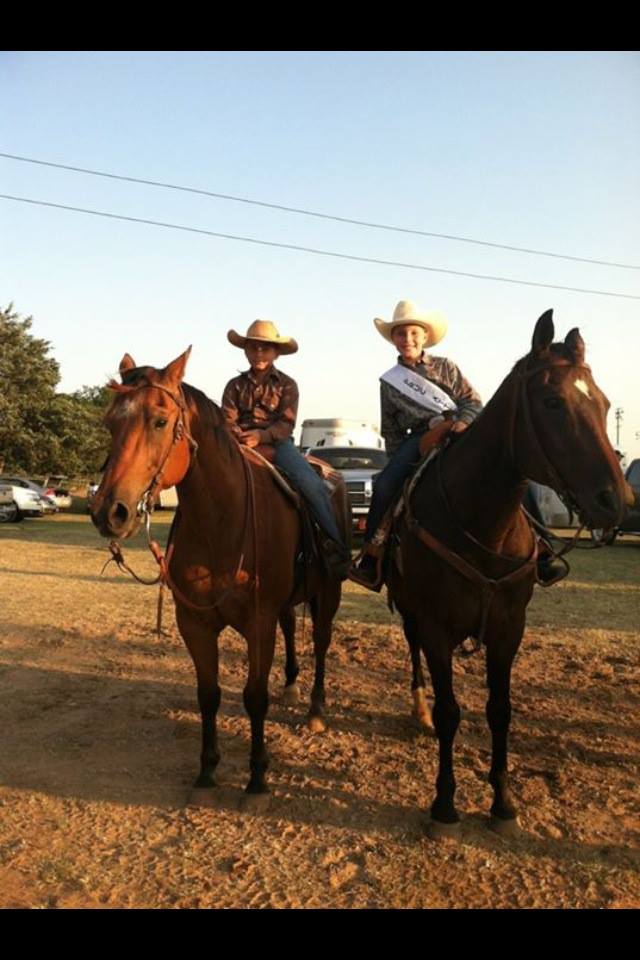 make the Perkins rodeo tomorrow night, mark your calendar for the Pawnee Bill Memorial Rodeo, August 1st-3rd.  Sanctioned by the International Professional Rodeo Association with seven events, including bareback bronc riding, bull riding, saddle bronc riding, calf roping, steer wrestling, cowgirl barrel racing and team roping, enjoy the thrill and local flair, unique to an Oklahoma rodeo.  Celebrated since 1985 and still wrangling up crowd favorites from wild cow milking to bull poker, you are sure to experience the culture of rodeo to its fullest.  Simply jump start your evening with a hearty steak, juicy burger, pile of cheese fries or any of our delicious meals served up in Stillwater and head out the Pawnee Bill Rodeo at the Pawnee Lakeside Arena, located 2 miles north of Pawnee on Highway 18 for a night of nostalgic memories sure to be made.