Explore local dining, lodging, retails shops, and fun attractions as you experience American's Friendliest College Town! With just a few easy steps, you can start rolling in the savings while supporting small businesses.    
1. Head to VisitStillwater.org and under tools, click Stillwater Savings Pass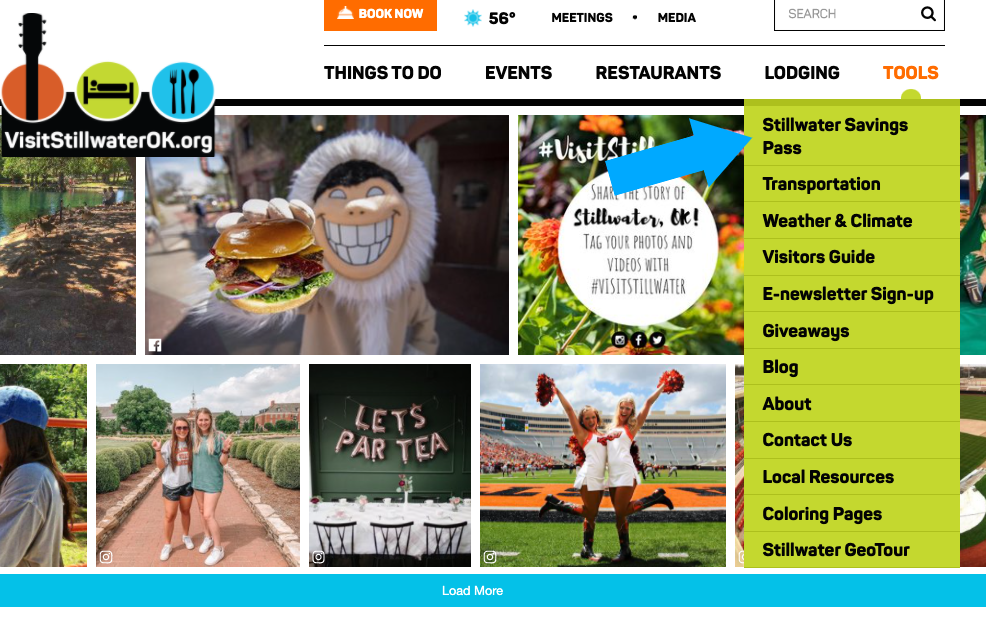 2. Scroll down to see the list of businesses and their savings!

3. Access the pass by clicking the sign-up button at the top of the page.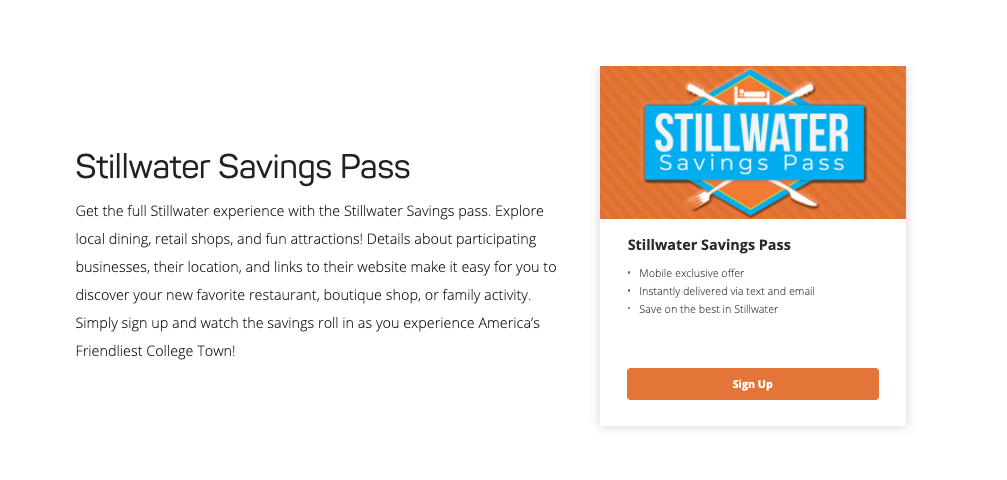 4. Enter your name, email, and phone number.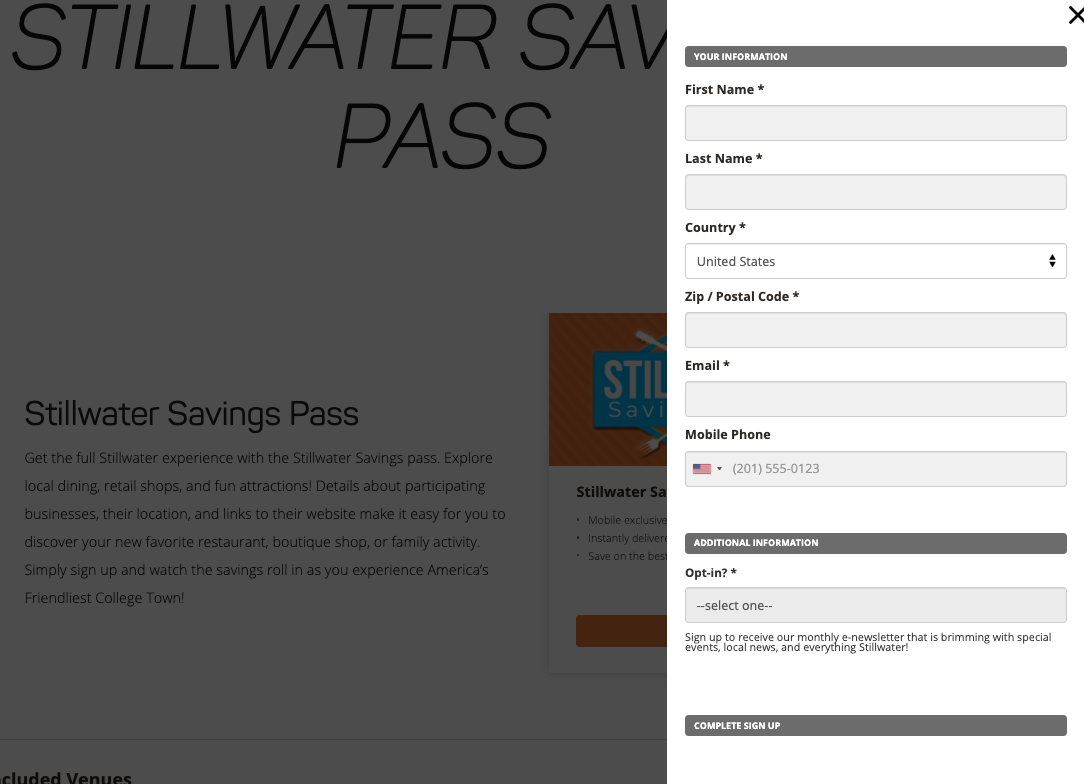 5. Get a text sent directly to your phone with a link to the pass!

6. Save the pass to your phone by selecting the menu button, and then
add to home screen and watch the savings roll in!
To redeem your discount, simply open the Stillwater Savings Pass on your phone and show the cashier!