You may think this is nuts! Why would we encourage you to head in the opposite direction? After all, it's our job and our PLEASURE to tell you where to eat and what to do while visiting America's Friendliest College Town for the ultimate, authentic experience. (FYI, cheese fries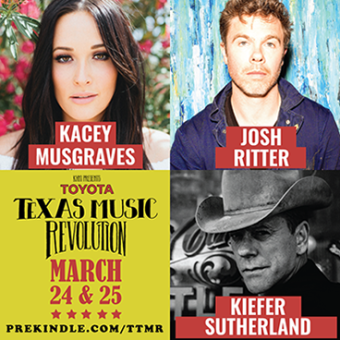 are always a part of this equation.) However, we have exceptional hospitality partners across state lines, with whom we learn from, share ideas with and, together, play an essential role in promoting the largest industry in the nation and just-down-the-road experiences!
When it comes to planning a road trip to catch live music, has Plano, Texas ever been on your radar? If not, it should be! A north Texas Beatles cover band playing amphitheater style and the plethora of upcoming big name headliners will be sure to grab your attention for starters. Check out Visit Plano's FULL list of upcoming music events this spring.  We will even sweeten the pot with a pair of tickets to the Toyota Texas Music Revolution on March 24-25 at Oak Point Park & Amphitheater in Plano, Texas.  Headlining this year's show is Texas native and multi-award winner, Kacey Musgraves. To top it off, a one-night hotel stay is included as well! ENTER TO WIN TICKETS HERE!
Are you thinking, "What's the catch?"  Well, while we are busy motivating our audiences to get of out town, Visit Plano is spreading the love about Stillwater's red dirt music festival,  Bob Childers' Gypsy Cafe, to bring them back. The Gypsy Cafe honors the roots of Red Dirt music in Oklahoma with over 60 singer/songwriters set to take the stage across three venues in Stillwater on April 26th.  We bet you guessed it - a pair of tickets is up for grabs along with a one-night hotel stay in Stillwater as well! Be sure to check out our live music events calendar - it is chock full of live gigs from string quartets and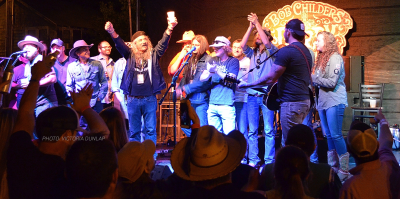 symphonies to cover bands and rock n' roll. ENTER TO WIN TICKETS HERE!

Even if Plano, Texas or Stillwater, Oklahoma haven't perked up your music-loving ears until recently, we're certain our robust lineups and local acoustic flavor will have you singing from the top of your melodious lungs.