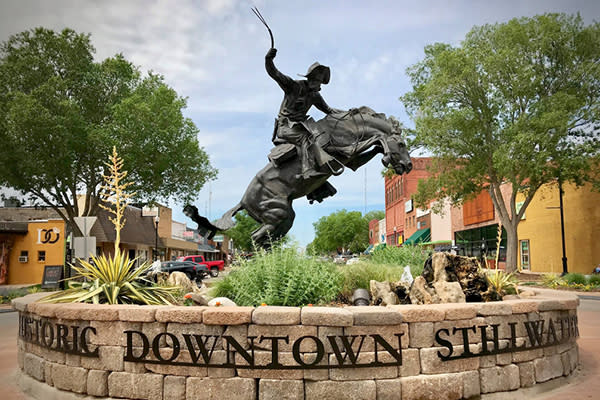 As Stillwater's destination marketing and management organization, Visit Stillwater shares the story of America's Friendliest College Town through visitor development efforts. Our mission is to enhance Stillwater's economy, image, and quality of life, through the promotion, marketing, and development of the region's visitor economy. Therefore, we are involved in the Vibrant Stillwater initiative and invite you to become involved as a way to have your voice heard and help make a difference for our community.
Vibrant Stillwater is comprised of a coalition of citizens and leaders who have joined together to make the community "stronger, healthier, and more vibrant through a shared vision and action plan." Founding members include representation from Stillwater Public Schools, Oklahoma State University, Stillwater Medical Center, the City of Stillwater, local business owners, and citizen advocates.
Stillwater residents recently responded to a Quality of Life survey you can view online at www.vibrantstillwater.com. Five hundred Stillwater residents responded with feedback regarding how we can go from good to great. 
Citizens can also share the results of the Quality of Life survey and their ideas using the hashtags #Vibrantstillwater, #QualityofLife, #PoweredbyCitizens, and #LoveSTW and by encouraging friends, family, and neighbors to join Vibrant Stillwater. 
In the coming months, stay connected with Vibrant Stillwater as the group seeks ideas and opportunities that will help define the action plan and community-inspired vision. Be sure to follow the website regularly for updates.