Kayak on the lake, hike or bike through some of the best trails in Oklahoma, or spend the afternoon taking a leisurely stroll through the OSU library lawn in America's Friendliest College Town! Check out the exciting outdoor experiences Stillwater has to offer.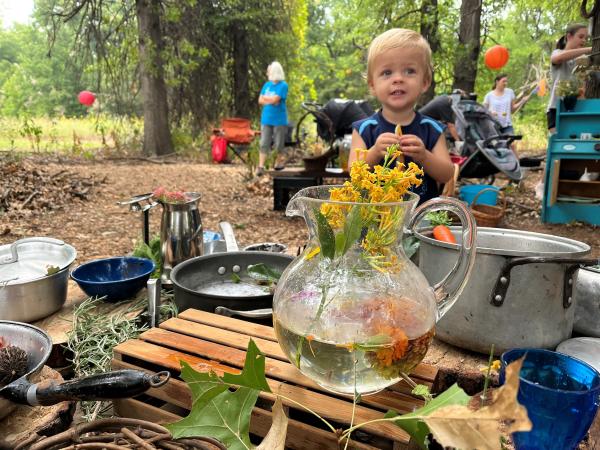 Located just south of Stillwater, you will find an animal lovers' paradise at Lost Creek Safari! Learn more about their ever-growing variety of animals as you get up close and personal with zebras, camels, lemurs, kangaroos, and more. The experience now includes a baby animal petting zoo, a reptile barn, and pony rides! With new fencing and repaved sidewalks, the entire park is now fully accessible. It's not just a zoo, it's an experience!
From putt-putt to Oklahoma's most historic municipal golf course, Stillwater is home to a golf course for all experience levels. Pack your clubs and test your golf swing at Lakeside Golf Course, or enjoy some friendly competition at the White Barn Estates on their putt-putt course.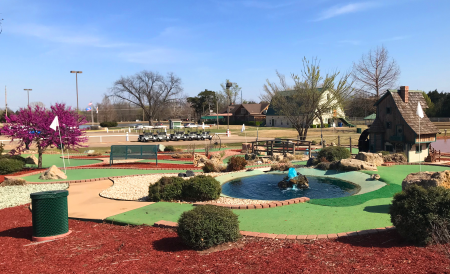 This family-oriented recreational area offers sand beaches, swimming, fishing, boating, a lake-side convenience store, water skiing, camping, hiking, hunting, and miles and miles of exceptional bicycle and equestrian riding trails! Lake Carl Blackwell offers 10 cabins and 12 distinct campground areas: Beaver Cove, Blackjack Cove, Cedar Point (annual sites), Deer Run, Fox Run, HPELS (tenting only), Hunts Meadow, Pine Grove, Scissortail Lane, Shredders Gulch (tenting only), Sunset Bay, and Turkey Hollow.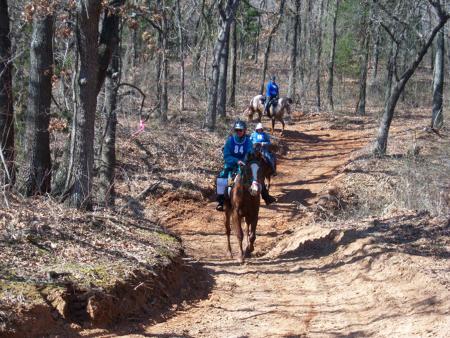 Rent a kayak and spend the day soaking up the Stillwater sun, or hop on your bike and ride over 30 miles of some of the best multi-use trail systems in Oklahoma. Located just 10 minutes west of Stillwater, it is an outdoor enthusiasts' ultimate playground. ​Lake McMurtry offers RV and tent camping, swimming, fishing, boating, two 18-hole disc golf courses, kayak & stand-up paddleboard rentals, watchable wildlife, and 28 miles of multi-use trails for mountain biking, hiking, and trail running.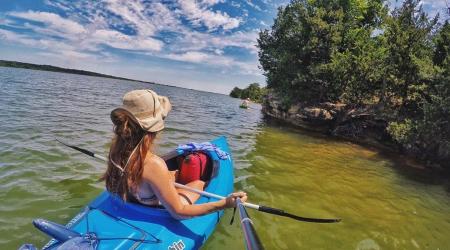 Everything within the 100-acre plot - from its walking trails to its native plants - is meant to nurture research, promote discovery, and inspire new ideas. Engage the senses, unleash your imagination, and wander a trail of discovery at The Botanic Garden at OSU. Enjoy the walking trails, Treewalk Village, children's activity areas, and beautiful display gardens!
Enjoy lake views as you take a walk on over four miles of paved trails at Boomer Lake Park. It offers walking trails, an 18-hole disc golf course, boat and dock fishing (with applicable permit), picnic tables, pavilions, grills, a splash pad, and seasonal kayak and stand-up paddleboard rentals. Try something new with a round of disc golf, play in the splash pads, or cast a line and catch a whopper while never leaving the city limits. 
Our community parks provide the perfect backdrop to take in the Oklahoma landscape. Couch Park & Sports Complex has grills, picnic tables, restrooms, a playground, an 18-hole disc golf course, tennis courts, a walking path, and the City of Stillwater Municipal pool. Fishing and bird-watching enthusiasts will find excellent access to all lake areas with a hiking trail at Sanborn Lake Park! Strickland Park has ball fields, picnic tables, restrooms, a children's playground, and the newly renovated Skate Park. Stillwaggin' Dog Park is a great place for your dog to run around with other dogs, play catch, and interact with other dog owners! The Southern Woods Splash Pad offers a fun, kid-friendly way to cool off. With covered seating for parents and a fenced-in fun zone for play, kids are free to splash as they please!