Do you have family visiting for the holidays? Gathering together is fun, but sometimes you need a break! Check out our great ideas to get out of the house and have some fun in America's Friendliest College Town!
Family-Friendly Fun
Are the kids ready to blow off some steam? Stillwater has some great indoor offerings for playtime and recreation. Bounce, jump and flip to your heart's content at Ultimate Air Trampoline Park. This attraction is a hit for all ages. For some competitive fun, families will also enjoy bowling together at Frontier Lanes. If you are feeling the pressure of the holiday season, stop by Stily Axe Pit to relieve your stress while you aim for the bullseye.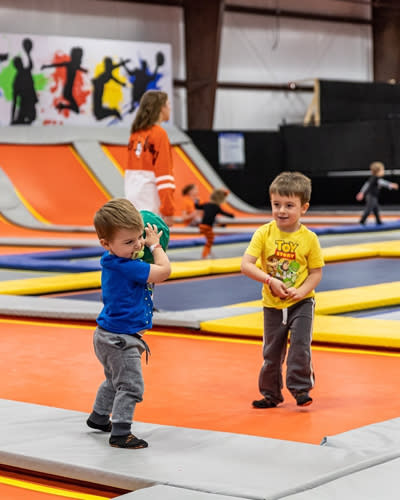 For the Creative Spirit
For kids or adults with a creative side, Stillwater offers some great activities. The new AR Workshop in Downtown Stillwater offers hands-on workshops for all ages, which are perfect to create something to treat yourself or give to someone special. Prairie Arts Center is perfect for aspiring artists to try out or enhance their skills in a variety of classes. StillyArts is also a fun adventure for kids, offering classes and camps covering art, dance, drama, and more.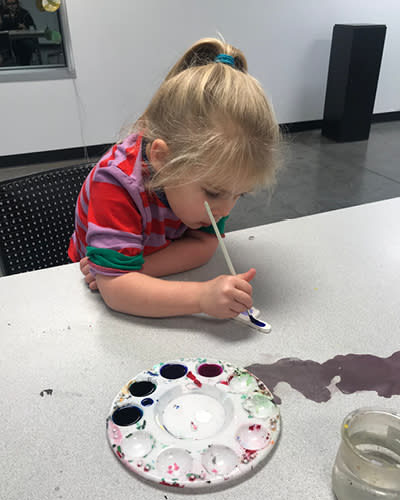 Calling All Bookworms
Readers of all ages are invited to participate in the Stillwater Public Library's Winter Reading Bingo through January 2022. The challenge is to complete a bingo card with library book-related activities. You can also browse for your next favorite read at Bliss Books and Bindery in Downtown Stillwater. Make time to sit and enjoy some quiet reading time and a visit from Bliss, the friendly four-legged bookstore companion.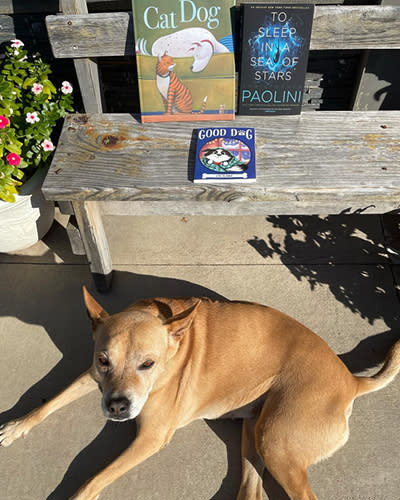 History Lovers
For history buffs and lovers of learning, Stillwater has great museums to explore. The Stillwater History Museum offers a unique look at the local history and culture of the area. Another local gem is the Washington Irving Trail and Museum. It is filled with antiques, memorabilia, photographs, and more. Art lovers will not want to miss a visit to the OSU Museum of Art, and Modella Art Gallery in Downtown Stillwater. Both galleries feature rotating collections and exhibits of art, making repeat visits a must!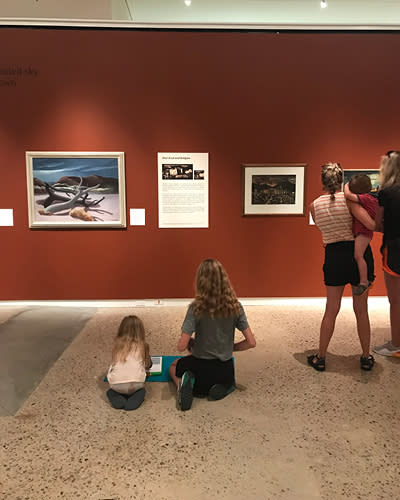 Sports Fans
Families who are avid sports fans can experience fun activities and new adventures in Stillwater. Grab your tickets to attend a Cowboy or Cowgirl basketball game at Gallagher-Iba Arena, and cheer hard for the Pokes. While you are there, be sure to visit Heritage Hall, which showcases an impressive collection of OSU history and memorabilia from 1890 to the present. Make sure you get to see Barry Sanders' Heisman Trophy on display! Wrestling fans will also want to visit the National Wrestling Hall of Fame and Museum. This attraction is fun for all ages, with interactive exhibits and electronic kiosks, as well as the iconic John T. Vaughn Hall of Honors.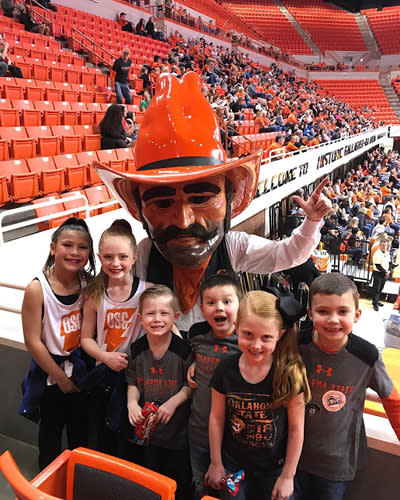 For the Foodie
When you are tired of cooking, grab the family for a great dine-in or take-out meal! Make sure you try some of Stillwater's best, from the famous cheese fries at Eskimo Joe's, to the incredible options at The Original Hideaway Pizza on Campus Corner. Other local favorites are the cinnamon rolls at Granny's Kitchen, or the classic chicken salad sandwich at Red Rock Bakery and Deli. Find something delicious for every appetite!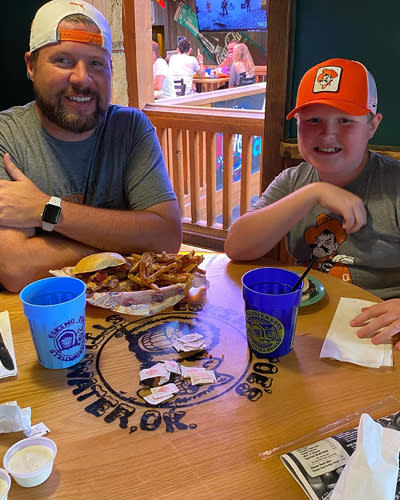 No matter your interests, there are so many fun things to do with your family for the holidays in Stillwater! Be sure to check out our website for a current list of events year-round!