On Saturday evening, September 21st, Brooklyn's Restaurant will present "An Evening with Wade Tower and Orchestra" to celebrate the 100th anniversary of the "Katz Building", which currently houses Brooklyn's Restaurant and the Cellar at Brooklyn's.  The concert will be held at 8:30 pm in the parking lot directly behind Brooklyn's restaurant.  Tickets will be available for purchase at Brooklyn's as well as other Stillwater merchants.
Wade Tower, a Stillwater native, has garnered a national audience with his smooth voice, humor and performance style.  Wade's style  is a throwback to the classic entertaining of Frank Sinatra, Dean Martin and Bing Crosby.  His shows have been performed coast to coast with universal acclaim.
Rob Geresi, majority Partner of Brooklyn's explains, "The Partner's and management of Brooklyn's are so proud to have Wade help us celebrate the 100th anniversary of the Katz Building.  I have known Wade for over 20 years and we are so excited to be able to put on a concert that showcases his immense talents.  For anyone who has never heard Wade sing, I can tell you he is truly one of a kind.  His renditions of Sinatra are so "spot on" that you could close your eyes and swear that "Old Blue Eyes" is right there with you."
Brooklyn's will be donating all profits from the ticket sales to the Downtown Stillwater Business Improvement District, which will benefit the future growth of the downtown Stillwater area.  Geresi states, "Brooklyn's is so proud to be part of the downtown revitalization. There are so many great restaurants, bars a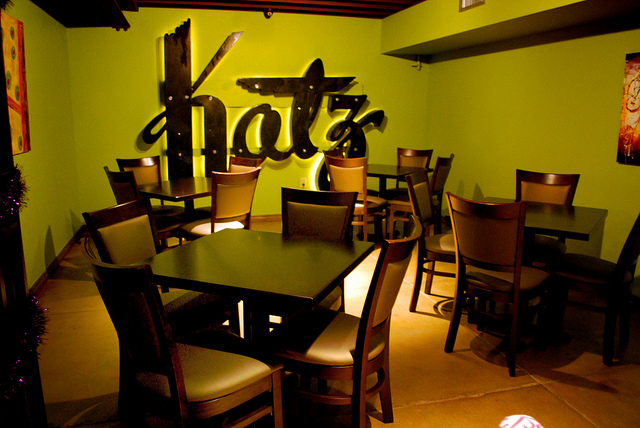 nd retail merchants in downtown Stillwater.  Hopefully this concert can draw attention to the growing base of businesses in the downtown area."
Tickets are $5.00 for students, $10.00 for general admission, and $20.00 for VIP stage side seating.  Beverages will be available for purchase during the event.  General Admission guests are encouraged to bring folding chairs or blankets.  For ticket information or group sales information, contact Brooklyn's General Manager and Partner, Brendan Foutch, or any member of management at Brooklyn's at 405-533-3535. 
The Katz Building has been a mainstay at the corner of 7th and Main Street in downtown Stillwater for 100 years. 
Three years ago, after nearly a decade of being closed, Geresi, Bob Bartmann and Denny Sheller purchased the building and underwent an 18 month renovation which brought the building back to its original form.  The renovation project was completed by Alexander Construction of Stillwater.