The calming colors, plush seating and mouth-watering aroma greet you at the door, yet only an entryway glimpse of what's in store for Blue Spruce guests. The story is simple and refreshing...and certainly carries over into the atmosphere.  Colby Bennett, Blue Spruce owner, is inspired by the landscape and simplicity of the outdoors, especially the quaint cultures of small mountain communities across the Rockies.  The hues of sky, water and certainly shades of Spruce create an atmosphere that fits the inspiration.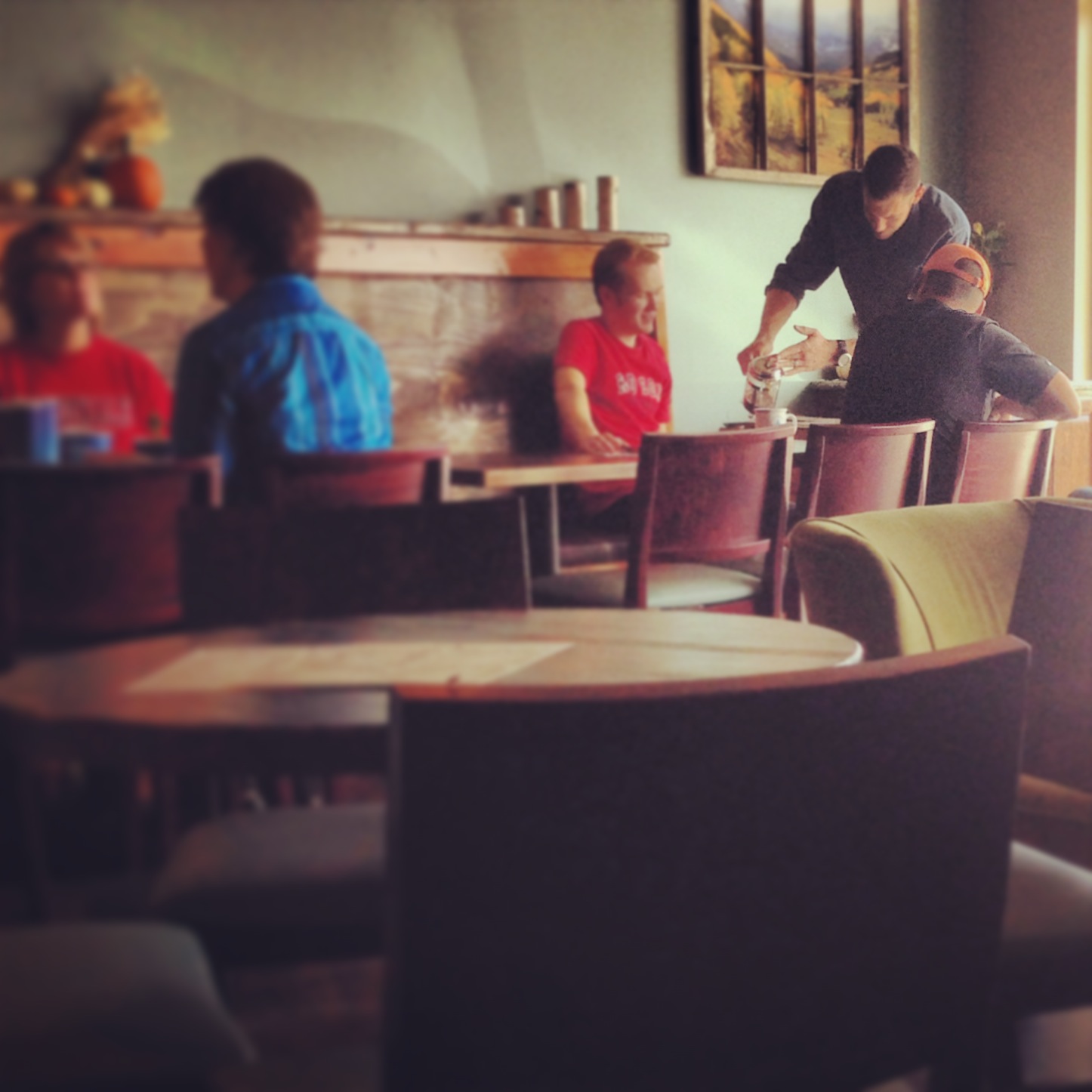 However, Blue Spruce is really defined by the food. The Blue Spruce Story, printed and hung thoughtfully for customers to read while in line, shares Bennett's passion for serving up the highest quality of food, gelato, and coffee. "Just as the high mountain Blue Spruce was created to survive and stand out amongst other trees, we have chosen to always be differentiated wherever we plant our roots," Bennett writes and lives out in his food and customer service.  
The Blue Spruce menu is mesmerizing. With seven specialty grill cheese sandwiches, seasonal soups, freshly-made gelato in flavors like Salted Caramel and Pumpkin Spice and a wide selection of micro-roasted coffee beans for a p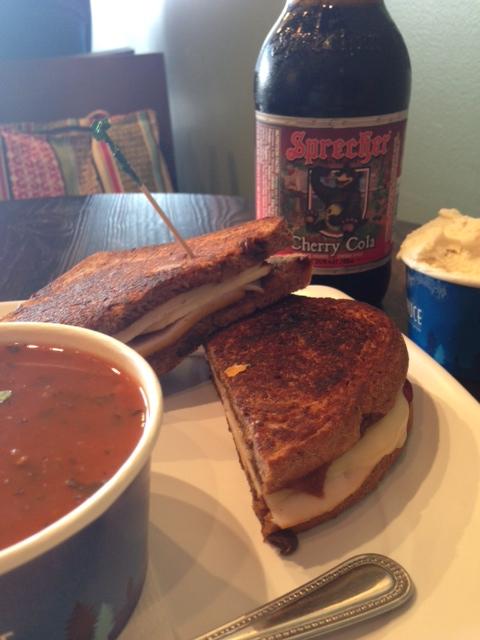 erfect pour over cup, deciding what to order may keep you thinking in line! 
Blue Spruce's relaxing vibe, friendly team and remarkable menu will keep you coming back for seconds and thirds, not to mention their live music on the weekends, speedy wifi and monthly specials. A new addition to Stillwater in January this year, Blue Spruce is also a new favorite on our list.  
Can't get enough of Blue Spruce's gelato in one visit?  Pre-order your own flavors in 2.5 or 5 liter pans!  Blue Spruce also caters.  Simply call 405-533-1781 and their gelato will add something unique and special to your next event. 
Open 12:00am-10:00pm Monday through Saturday and 1:00 pm-10:00pm on Sunday.
724 S Main Stillwater, OK 74074