If you're a white stripe, you probably already know. We bet you immediately ran a mental catalog of your OSU fan gear and realized white's not in your cowboy closet! In your last minute, searching-for-stripes efforts, we have you covered...in white! Here's three quick stops, even on Saturday, to keep you striped right: 
1.) Chris' University Spirit (244 S. Knoblock St.)
There was plenty in stock at noon today, when one of our Visit Stillwater team members picked up three in WHITE at $10 each!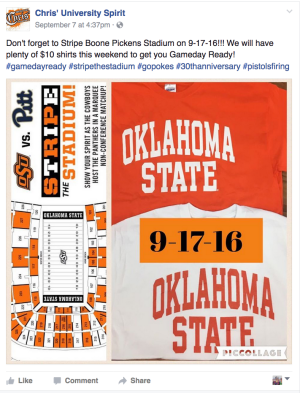 2.) Eskimo Joe's (501 W. Elm Ave.)
Loyal and True  tees are $15.95 for S-XL at Eskimo Joe's, but if you are one of the first 7,500 students at the game, OSU Athletics has a free one for you!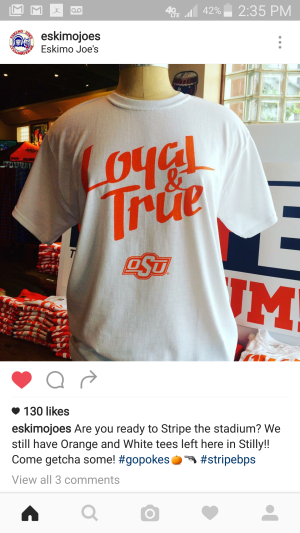 3.) Rhinestone Cowgirl (223 S. Knoblock St.)
We couldn't agree more, orange is most certainly the happiest color and you can still sport it in the white section with this boutique-style tee! They are still available in limited supply today for $29.95.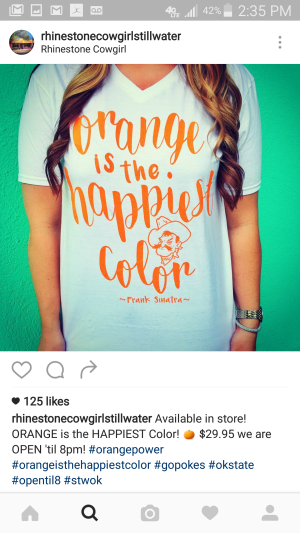 If you're not familiar with Stripe the Stadium, learn more here and find your section!