Enjoy a First Day Hike at an Oklahoma State Park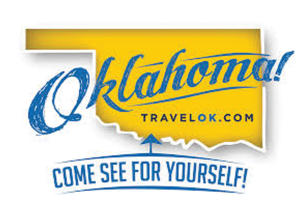 The Oklahoma Tourism and Recreation Department will celebrate the New Year with "First Day Hikes" across the state on Wednesday, January 1, 2020.
These hikes are a part of the America's State Parks First Day Hikes initiative that takes place in all 50 states and encourages individuals and families to stay active with a hike outdoors.   

All 50 states are offering free, guided First Day Hikes programs and will present an opportunity to begin the new year on a healthy perspective by getting outdoors, connecting with nature, and promoting year-round recreation.
Last year, nearly 55,000 individuals collectively hiked over 133,000 miles throughout the country, and numerous others hiked state park trails throughout the day.
In 2011, Oklahoma State Parks first participated in the First Day Hikes program with six Oklahoma state parks hosting the inaugural event. Today, nineteen Oklahoma state parks will host hikes on New Year's Day, and park staff and volunteers will lead the free hikes.
Mile for mile, Oklahoma offers the nation's most diverse terrain. The Oklahoma State Parks provide the opportunity to experience our geographical diversity, which includes more than ten ecoregions, the most per mile in America.  
Hikers should remember to wear weather-appropriate clothing and comfortable shoes. Bring a camera or binoculars for wildlife viewing, and do not forget water and snacks.
Pets on leash are welcome at most hikes. Participating Oklahoma State Parks are offering hot chocolate and warm beverages after completion of the hikes and encourage visitors to stay and explore other areas or enjoy the quiet beauty of the parks in the wintertime.
For more information about America's State Parks, visit www.stateparks.org. 
For information on the individual Oklahoma State Parks and those participating in the First Day Hike, visit TravelOK.com.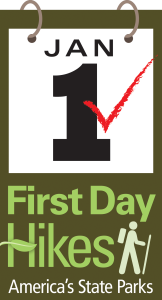 In the event of inclement weather, information about cancellation of hikes will be available by calling the state park listed or checking Facebook.com/OklahomaStateParks.
For the most current and up-to-date information in regard to the Stillwater hospitality industry, go to VisitStillwaterOK.org, "Like" Visit Stillwater on Facebook, and follow us on Twitter and Instagram at @VisitStillwater.  You may even win one of our online contests throughout the year.
Cristy Morrison, President and CEO, represents Visit Stillwater, 2617 W. 6th Avenue, Stillwater, OK  74074.  She can be reached at Cristy@VisitStillwater.org or by calling 405-743-3697.