Homecoming Events

You're invited to join the OSU Homecoming celebration by attending great events and activities all week before the big football game vs. Cincinnati on Saturday! See the full schedule of events below.
October 22: Homecoming Sign Competition
Event times TBA
See the signs across Edmon Low Library Lawn created by the Greek houses, residence halls, and campus organizations. The signs will be on display throughout the week.
October 22: Dyeing of the Fountain and Royalty Coronation
Event times TBA
Watch the dyeing of the Edmon Low Library fountain and the selection of Homecoming Royalty.
October 24: Harvest Carnival and Chili Cookoff
Event times TBA
Enjoy the tradition that began Homecoming, the Harvest Carnival! Bring the kids to play games and enjoy activities put on by the OSU student body. Don't miss the tasty Chili Cookoff competition while you're there!

October 27: Homecoming Registration and Check In
Event times TBA
Register your attendance at Homecoming and collect commemorative items while supplies last at the ConocoPhillips OSU Alumni scent rand South Library Lawn.
October 27: Walkaround
Event times TBA
Don't miss Homecoming's biggest and best tradition through the OSU Greek neighborhoods.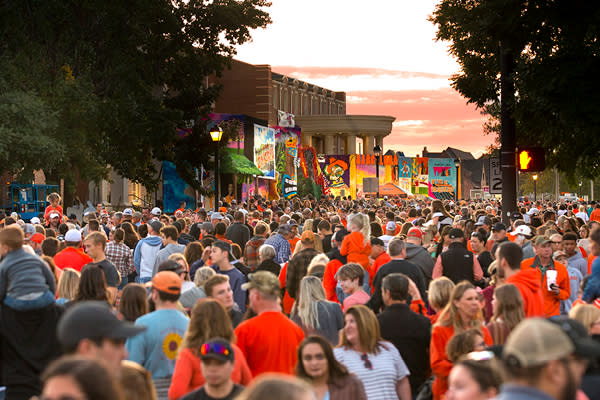 October 28: Sea of Orange Parade
Event times TBA
Gather along Main Street to watch the Sea of Orange parade the morning of Homecoming.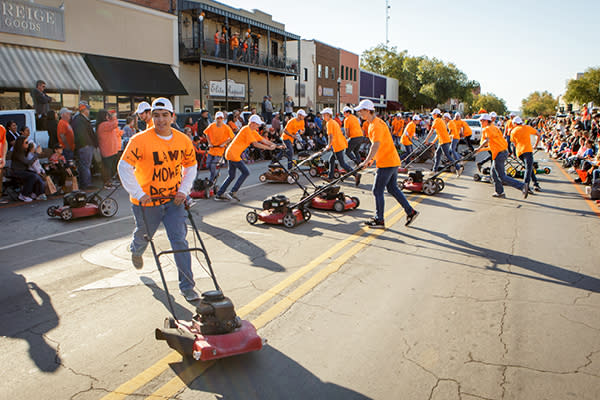 October 28: Cowboy Football vs Cincinnati
Kickoff time TBA
Cheer on the Cowboys as they take on Cincinnati in Boone Pickens Stadium.