When you need to fly, #FlySWO! With direct daily flights to and from Dallas-Fort Worth International Airport (DFW), free parking, faster baggage claim, and more – enjoy a stress-free flying experience at the Stillwater Regional Airport (SWO). Recent upgrades have been made to the flight and airport lounge experiences to improve passenger comfort all around!
Direct daily flights to and from Dallas
DFW is a hub with flights to and from over 200 destinations worldwide. Take advantage of multiple daily flights to and from DFW to get you to America's Friendliest College Town – regardless of your original location.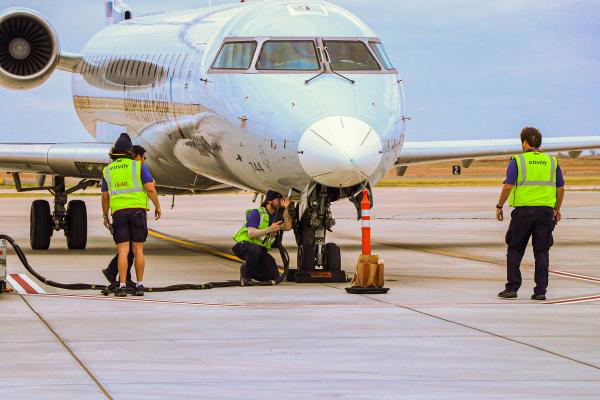 Free Parking
If you are traveling from SWO, take advantage of free short- and long-term parking. Whether your trip is only a few days, or even a few weeks, airport parking isn't a cost you'll need to factor into your vacation or business travel budget.
Faster Baggage Claim
Don't wait to start your adventures around Stillwater. Within minutes of exiting the plane and entering the arrival terminal, airport staff will have all luggage unloaded and on its way to baggage claim.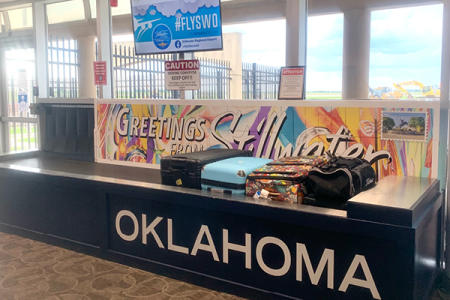 Short Luggage & Security Lines
With only one flight leaving the airport at a time, you can worry less about long luggage and security lines. Passengers typically spend less than 15 minutes from the moment they park their car to the time they take a seat in the departure lounge.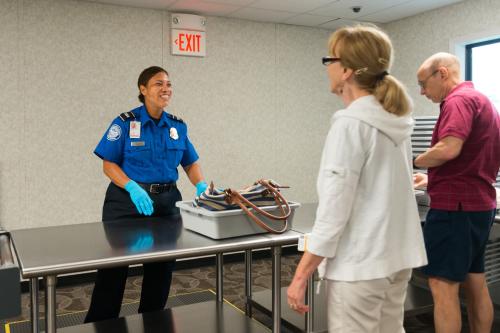 Social 174 Snack Boxes
Enjoy fresh, locally crafted snack boxes before, during, or after your flight. Social 174 has partnered with the Stillwater Regional Airport to set up a local snack station inside the terminal offering TSA-friendly snacks. In addition to being delicious, they are easy to grab and take with you when you have no time to waste between flights at DFW.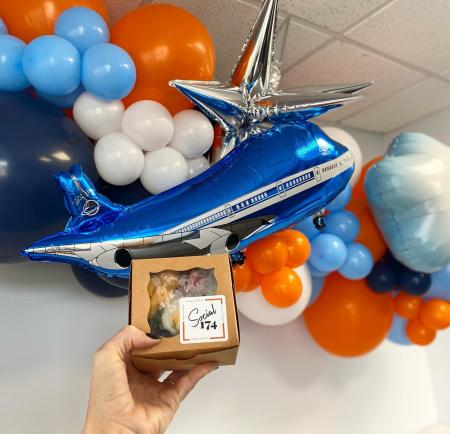 Visit Stillwater Coffee Station
If you're flying out first thing in the morning, or even mid-day, the best travel companion is a fresh cup of caffeine! The departure lounge now provides free coffee dispensed from a high-end computerized machine that can make various coffee drinks, like lattes and espressos.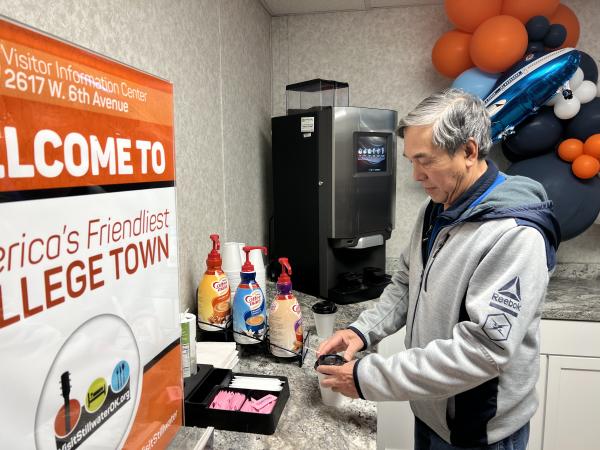 Thanks a latte for flying SWO! We look forward to seeing you in America's Friendliest College Town!