You can always find live music in America's Friendliest College Town! Whether you're looking for quaint acoustic sets in a wine bar or game night events, the live music scene in Stillwater keeps the party going day and night. 
Weekly concerts at local bars allow a continuation of exciting new artists and local artists to jam the night away. The home of Red Dirt music has weekly lineups at venues of all styles and sizes!
Check out Stillwater's live music venues the next time you're in town. 
Iron Monk Brewery
Grab a craft beer and get ready to rock the Taproom because Iron Monk Brewery has a variety of local live musicians playing every Thursday. Shows start earlier in the evening, typically at 7 or 7:30 pm, so you can get home at a decent hour! 
A few local favorites you'll likely find playing on repeat at Iron Monk are the Morgan Band, The Dan Martin Band, Brandon Birdwell, Buffalo Jones and the Heard, The Odyssey, and Kyle Reed! Keep an eye out on their social media for the artist of the week, and special celebrations with bonus concerts.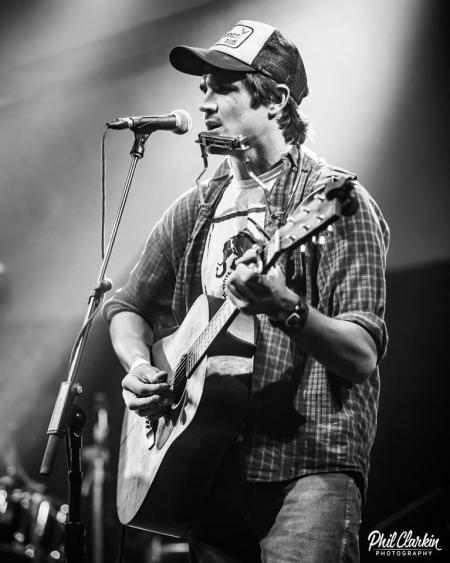 Photo Credits to Phil Clarkin Photography
Stonecloud Brewing
In the summer of 2022, Stonecloud Brewing opened its Stillwater Tap Room with the goal to serve Stillwater an inviting, fun environment for the whole family. The back patio stage is the perfect spot to enjoy Tuesday Night Tunes with a cold brew while listening to amazing artists!
Most weekends, when the weather permits, you will find artists playing out on the backyard stage. The family-friendly environment in Stonecloud's backyard is magical - and everyone is welcome, even your tail-wagging friends! Follow their Facebook page to stay in the loop about upcoming concerts and special events.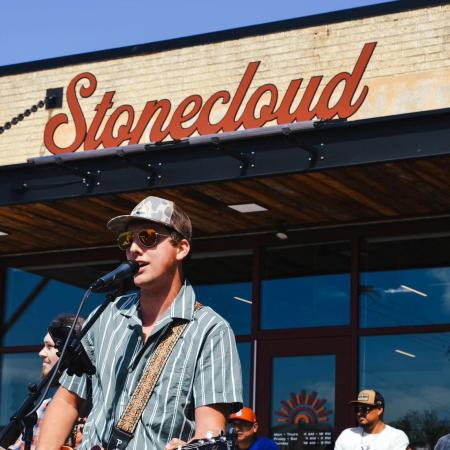 Zannotti's Wine Bar
Tuesdays, Fridays, and Saturdays at Zannotti's Wine Bar call for unforgettable evenings with local, live music as the perfect complement to your wine bar and dining experience. From Acoustic and Smooth Jazz to Indie Folk, be a part of the relaxing local music scene in Downtown Stillwater! 
Zannotti's serves up a diverse range of local artists including Val Gladden, Carl Victor Moore, Adam Miller, Larry Newsom, Chloe Beth, Jessica Tate, Bruce Benson, Justin Moyar, and Adam Miller. Check out their website for their live music calendar!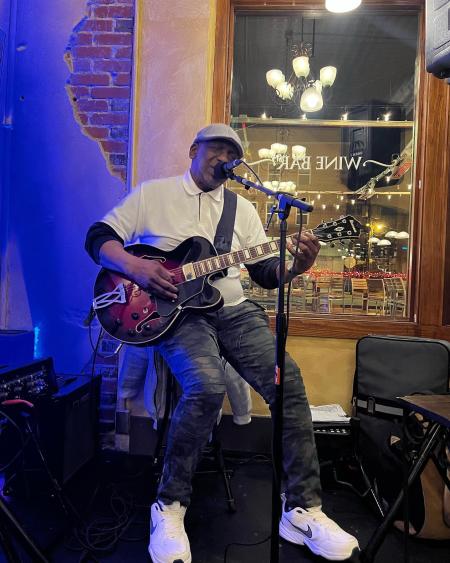 The Salty Bronc Saloon
The Salty Bronc Saloon was established to honor the music scene in and around Stillwater! The owners have roots that run deep in the world of Red Dirt music and they wanted to bring an atmosphere for fans to Washington Street, known to locals as The Strip.
From up-and-coming local artists to many Texas country and Red Dirt favorites, the Salty Bronc Saloon has a constant lineup of quality shows playing almost every Friday and Saturday night throughout the year, and the summer is a perfect time to enjoy music and a cold drink!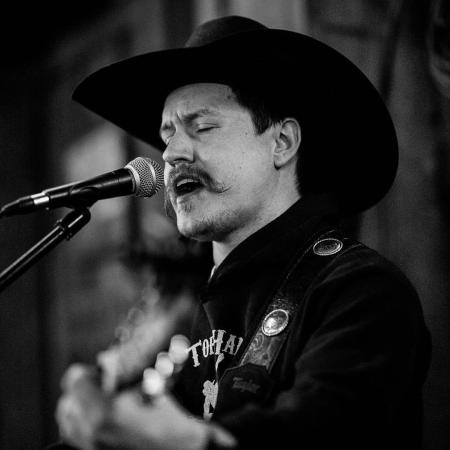 The Great White Buffalo Tavern
The Great White Buffalo Tavern features an exciting line-up of live music every week, and fun nightlife events to enjoy drinks with a group of friends! Every day offers an event in an atmosphere that will keep you going back, from open mic nights, free pool, bingo, poker, and live music, The Great White Buffalo Tavern gives a spunky vibe to the north side of Stillwater! 
Recently celebrating its seven-year anniversary, The Great White Buffalo continues to draw a crowd and keep people in the know of events and other exciting activities. Like their page on Facebook and follow them on Instagram to keep up with their events that are happening!