Pizza is a local dining staple in Stillwater! Whether you love to enjoy a slice (or more) in the comfort of your home or out on the town, you definitely won't be left hungry!
Stillwater is home to The Original Hideaway Pizza and has become a tradition for both residents and visitors. They offer dine-in, pickup, and delivery Monday-Tuesday from 11:00 am – 9:30 pm and Wednesday-Sunday from 11:00 am – 10:00 pm. The menu is full of great specialty pizzas such as the Big County and Hideaway Special, as well as pasta, sandwiches, and salads.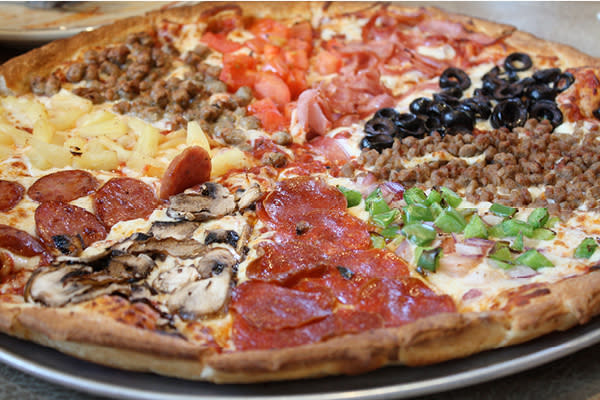 While dining at The Hideaway, be sure to take in the décor. Throughout the restaurant, you will find vintage kites from founder Richard Dermer's collection. This fun, family-friendly atmosphere will make you want to return again and again!
Cindy's Pizza serves New York Style brick oven pizzas, calzones, garlic bread, salads, and cheesecake desserts! This local favorite operates Monday-Saturday from 4:30 – 9:00 pm. You can stop by and dine on the outdoor picnic tables when the weather is nice, or take it to-go with pickup or delivery options.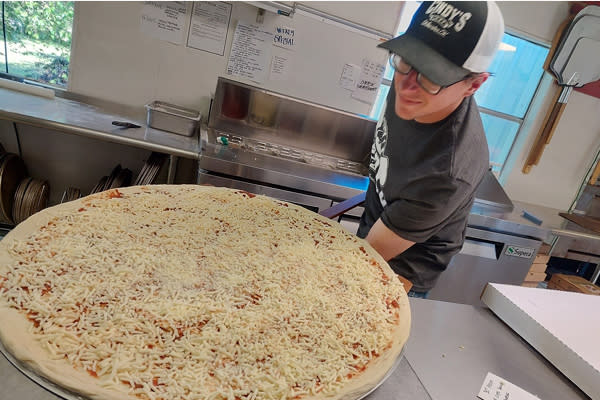 You can also order slices from a 24-inch pizza for only $4.00 with a variety of toppings served from 4:30 – 8:30 pm. Each piece is a foot long! Another new and unique option is the giant 30-inch pizza, which is a crowd-pleasing hit for large groups and big appetites! Finish your meal with a delicious homemade cheesecake, which can be ordered whole or by the slice.
Another great stop to satisfy your pizza craving is DaVinci's Italian Restaurant! Enjoy dine-in or carryout service Tuesday-Thursday from 11:00 am – 9:00 pm, Friday-Saturday from 11:00 am – 10:00 pm, and Sunday from 11:00 am – 9:00 pm. You will find classic pizza selections on the menu, with plenty of toppings to customize.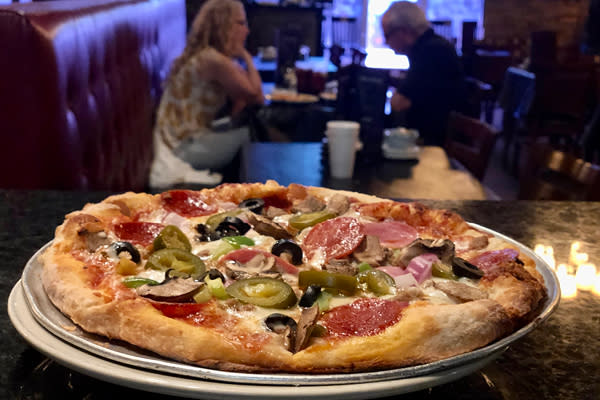 In addition, DaVinci's has a full menu of authentic Italian cuisine, including pasta, sandwiches, salads, and seafood entrees. There's truly something for everyone in this cozy local restaurant.
We are already hungry and ready to go enjoy some mouthwatering pizza in America's Friendliest College Town!