Bob Childers' Gypsy Cafe
Oklahoma Songwriters Perform Across Three Venues on One Night!
One night a year, over 50 Oklahoma musicians and songwriters gather in Stillwater, Oklahoma to share songs and stories inspired by the godfather of Red Dirt music, Bob Childers. Now in its seventh year, Bob Childers' Gypsy Café welcomes back perennial favorites like Stoney LaRue, Kaitlin Butts, Mike McClure, Randy Crouch, Monica Taylor and Read Southall, while adding 12 new voices to the lineup. 
All proceeds from the festival benefit musicians through the Red Dirt Relief Fund, a non-profit organization that provides a safety net of critical assistance to Oklahoma music people. Operated by an all-volunteer Board, RDRF has granted over $80,00 to musicians in the state since 2012. Bob Childers' Gypsy Café raised $20,000 for the cause in 2017, funding the full grant load for last year. Six of the musicians on this year's bill have benefitted from RDRF.
Purchase your tickets and get access to all three stages!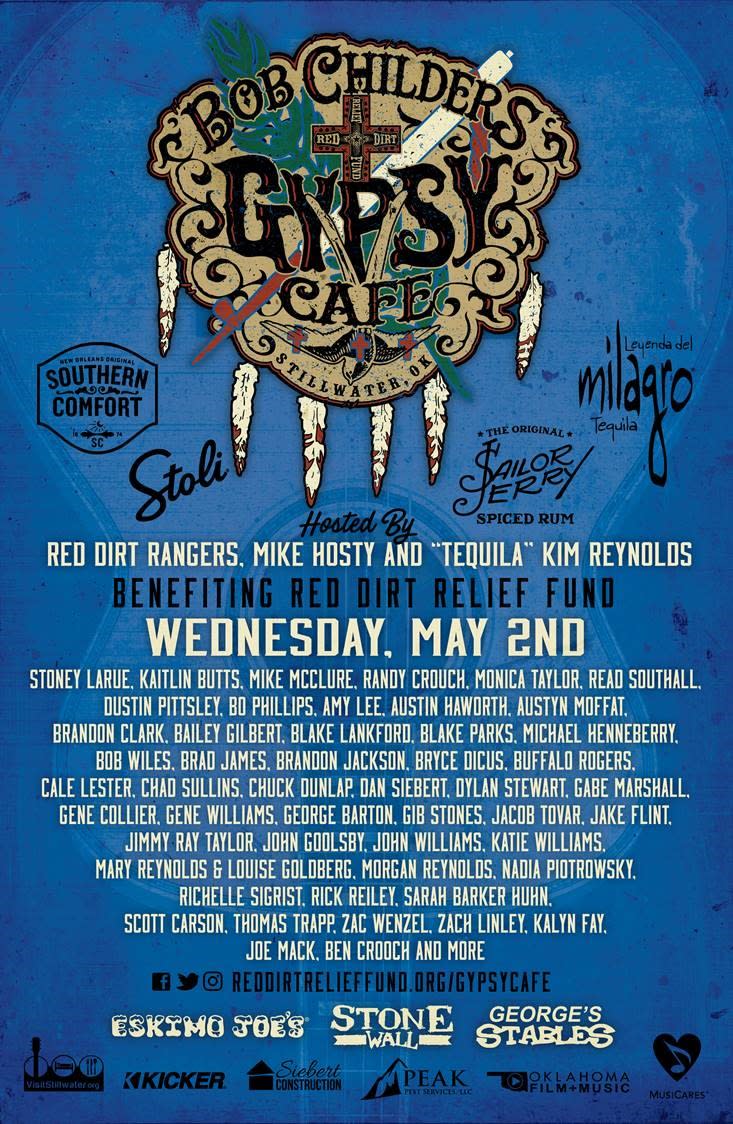 Schedule Coming Soon!