There's no better place to celebrate the birth of America than in Stillwater where patriotic activities will be taking place throughout the week.
The Independence Day activities kick off early on Wednesday with the 15th Annual Family Fishing Tournament at Boomer Lake. Registration begins at 6 a.m. and the tournament runs from 7 -11 a.m.
Another activity that morning will take place at the Fit Body Studio in the Rosewood Hills Shopping Center. From 10-11:30 a.m. there will be Zumba classes, contests, and refreshments.
The Oklahoma WONDERtorium will also be open in the morning starting at 10, and from 4-7 p.m. there will be special games and crafts.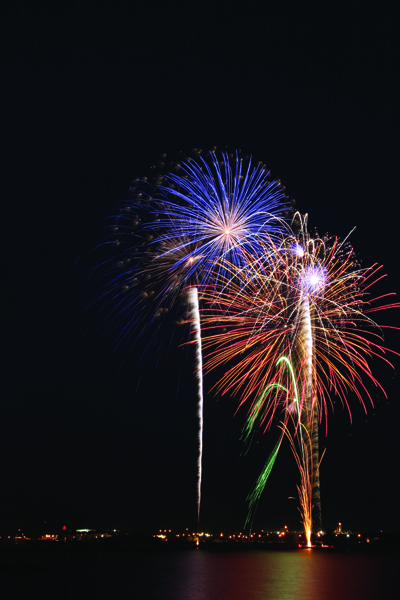 The fireworks are scheduled to start at dusk at Boomer Lake, but there will be another kind of flash to see before the show begins—a flash mob.
People are invited to take part in the July 4th Flash Mob, sponsored by Total Health and the Stillwater Medical Center, near the pier on the west side of Boomer Lake at 7:45 p.m. To prepare for the full routine, check out this video.
Aside from the July 4th activities, there are more great events scheduled this week.
For instance, Downtown Stillwater Bike Night is at 6 p.m. tonight and Couch Park will host American Legion Baseball at 7 p.m.
Another event taking place is Tammi Sauer's storytelling at the Stillwater Public Library. There are two more shows today at 1:30 p.m. and 3:30 p.m.
On Thursday, children can take part in two activities. The WONDERtorium will have Artist's Pad Activities all day, and the Stillwater Public Library will have two showings of Monster, Inc. at 10 a.m. and 1:30 p.m.
For more information about events, check out our full calendar.