(STILLWATER, Oklahoma / February 28, 2019) - Cristy Morrison, president and CEO of Visit Stillwater, has been elected to the U.S. Travel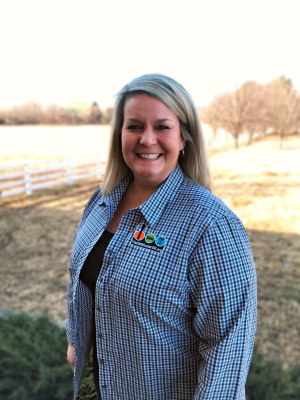 Association's Board of Directors as an At-Large Director, the association announced on Thursday.
Morrison, a Stillwater resident since 1985 and Oklahoma State University graduate, is the only Oklahoman to serve on the U.S. Travel board. During her three-year term of service on the Board of Directors, she plans to continue to advocate for the outstanding resources available through the U.S. Travel Association, which are often unavailable to smaller destination marketing organizations who face the same challenges with fewer resources as those in larger markets.
A destination marketing and management professional for over 23 years, Morrison became President and CEO of Visit Stillwater in 1995 and has since earned the Certified Destination Management Executive designation. Under her leadership, Visit Stillwater has received numerous awards, including the prestigious Red Buds that are the highest honors earned in the Oklahoma Tourism industry. She has served on the Oklahoma Travel Industry Association Board of Directors since 1995 and was President from 2000-2001. Last year, Morrison was recognized with the Tourism Lifetime Achievement Award for her life's work educating and promoting tourism in Oklahoma.  
"I look forward to working with the officers and directors who represent various travel and tourism related organizations of different sizes and diverse locations across the United States," said Morrison. "Our efforts will be focused on achieving our shared vision for the industry that travel is understood as essential to the economy, American jobs, security, image, and well-being of the United States and travelers."
The U.S. Travel membership installed officer positions: national chair Elliott L. Ferguson, II, president and CEO of Destination DC; first vice chair Christine Duffy, president of Carnival Cruise Line; second vice chair Michael Dominguez, senior vice president and chief sales officer of MGM Resorts International; treasurer Joseph W. Lopano, chief executive officer of Tampa International Airport; and secretary Casandra Matej, president and CEO of Visit San Antonio.
Joining Morrison as first-term, at-large directors are: Margot Amelia, senior vice president, chief marketing officer, National Aquarium in Baltimore; Candace Carr Strauss, CEO, Visit Big Sky/Big Sky Chamber of Commerce; Camille Ferguson, Executive Director, American Indian Alaska Native Tourism Association; Chris Fogg, CEO, Maine Tourism Association; Deb Hickok, President & CEO, Explore Fairbanks; Abigail James, group vice president, Marketing Strategy, Macy's, Inc.; John Percy, president & CEO, Destination Niagara USA; Richard Peterson, president & CEO, U.S. Cultural & Heritage Tourism Marketing Council; Milton Segarra, executive director, Visit Mississippi Gulf Coast; Douglas Small, president & CEO, Experience Grand Rapids; Monica Smith, president & CEO, Southeast Tourism Society; and Paula Vlamings, chief impact officer, Tourism Cares.
Returning to the board are: Kate Birchler, assistant vice president, tourism marketing, Macerich Shopping Centers; Liz Bittner, president & CEO, Travel South USA; Gerrit De Vos, vice president, business development, AmericanTours International; and Gary Schluter, founder, Rocky Mountain Holiday Tours.
The U.S. Travel Association is the national, non-profit organization representing all components of the travel industry that generates $2.4 trillion in economic output and supports 15.6 million American jobs. U.S. Travel operates as a 501(c)(6) organization. The mission of the U.S. Travel Association is to increase travel to and within the United States. For more information go to, www.ustravel.org.   
###